So you just found out you're pregnant, now what? First, congratulations! This is an exciting time, but we know it can come with other emotions as well. And, if this is your first pregnancy, you're probably wondering what to do next. No matter how you feel right now, there are some steps you'll need to take to make sure you and your baby remain healthy throughout pregnancy.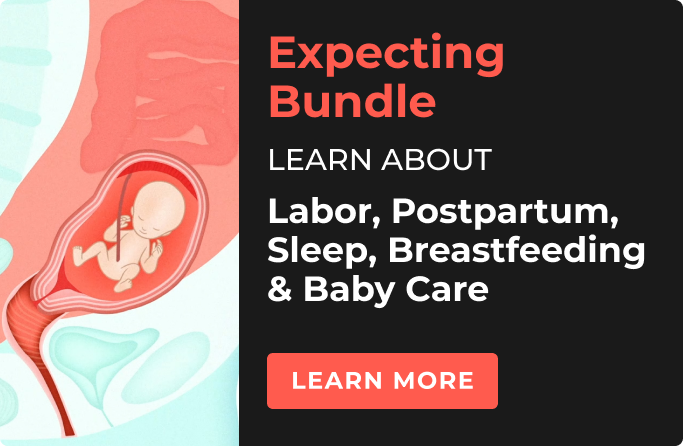 Take an at-home test. Once you've taken an at-home test and it's positive, it's time to gather some information and call your doctor.
Gather some information. First, if you know it, get the date of your last period. This will help you and your healthcare provider estimate how far along you are and decide when to come in for your first visit and subsequent ultrasound. If you are feeling sick, or have any questions or concerns at the moment about the process, write those down and be prepared to ask them.
Call your OBGYN. Or choose one, if you don't already have one you're comfortable with. It's important to call your health care provider as soon as you find out you're expecting to ensure to get the prenatal care to keep both you and your baby healthy.
Once you call, they will ask some questions to determine when you should come in for your first appointment. In this first appointment, your healthcare provider will do bloodwork to confirm your pregnancy, potentially do an early ultrasound, or schedule an early ultrasound, and go over your medical history, medications, etc. This is a great opportunity to ask any questions you may have, or go over any concerns.

Tell your partner. Whether you blurt it out the second they walk through the door or plan a surprise, there are many great ways to tell your partner you're expecting. Together you can then decide when to tell your family and friends. Remember, when you choose to tell them— no matter how early, or how long you wait— is up to you.

Take a deep breath. We know this can be overwhelming, but breathe— you've got this. Your healthcare provider and support team will tell you all you need to know.

Take a class! Childbirth classes can be a great source of information to not only prepare you for labor and delivery but help you know your options and advocate for you and your little one along the way. Plus, our classes can help answer any other questions you may have.
If you're looking to further prepare for your baby's arrival, check out our Expecting Bundle. You'll get both our Childbirth 101: From Labor through Postpartum AND Baby 101: The Parenting Prerequisite on-demand classes. These two classes will teach you everything you need to know about childbirth and caring for your newborn. Labor and delivery nurse, Ashley Derderian Sousa, the expert that leads both classes, breaks down everyday baby care tasks like diaper changes, baths, optimizing newborn sleep and what to expect from your pregnant body, how to handle labor, pain, birthing positions, and more. All in an easy-to-follow format (with takeaways!) that makes coming back for a refresher a breeze.