At Tinyhood, we celebrate women every day and International Women's Day 2021 is no exception. This year's International Women's Day theme reminds us that progress can only happen when we #ChooseToChallenge the biases around us. That's why this month, we're highlighting the achievements of nine people who have done just that. These groundbreaking leaders have chosen to challenge inequality and injustice, tearing down barriers and disparities to make the world a more inclusive place.

From challenge comes change, so let's all choose to challenge.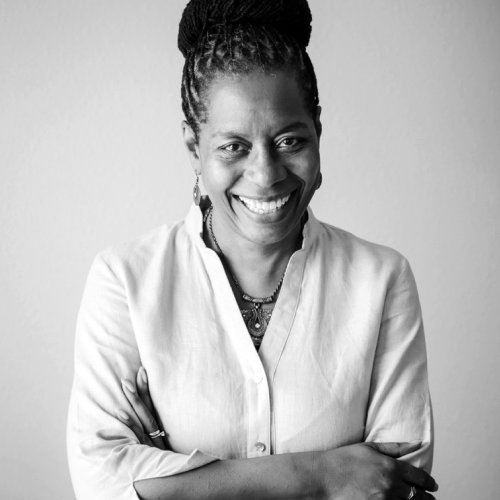 Jennie Joseph
• Midwife and maternal health advocate
• Director of The Birth Center
• Founded Commonsense Childbirth
Jennie Joseph has been a midwife, advocate, and authority on maternal health for over twenty years. The first Black woman to own an accredited midwifery program, Jennie has fought to reshape maternal healthcare so that birthing parents and their babies, not profit and convenience, are the focus.

Through her organization Commonsense Childbirth, Jennie works to reduce racial and class disparities in maternal care. She's established accessible birthing centers in communities with the highest need, developed a grassroots task force, and provided midwifery training through Commonsense Childbirth Institute.

"One of the things that is really outrageous and needs to be known, needs to be shared, is the fact that we are doing so poorly as far as maternal mortality," says Joseph. "What's even more outrageous than that, we are the most resourced, most developed, richest nation in the entire world, and yet we rank amongst third world and developing countries where there is absolutely not enough resources."

Jennie Joseph is the guest on our most recent Tinyhood Talk, Advocacy in Labor and Birth, Particularly for Women in Color, which can be found in our Childbirth 101: From Labor Through Postpartum course.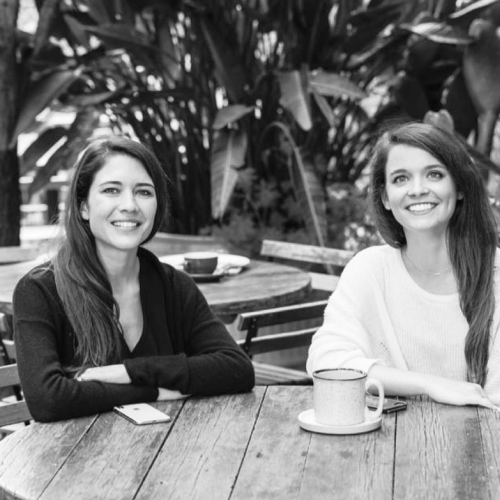 Afton Vechery and Carly Leahy
• Co-founded Modern Fertility
• Making fertility testing accessible at home
The co-founders of Modern Fertility noticed some glaring obstacles in reproductive health. Typically, you only find out crucial information about your fertility reactively, once there's a problem, and through expensive appointments. Afton and Carly saw the need for a more accessible, more proactive way of learning about your own body.

"The first is a shift in thinking where we help women embrace fertility as a core part of their healthcare that they can and should be proactive about it," Leahy says. "We think fertility testing should be as routine as getting a pap smear. Whether a woman wants kids or not, she deserves all the options."

By providing an affordable in-home fertility test, Modern Fertility offers the ability to learn about your own health from home, including hormone levels and what they mean for your eggs, menopause, and general reproductive health. Afton and Carly are working to make fertility information accessible, so that it becomes a routine part of essential healthcare, rather than something you only can get from a specialist.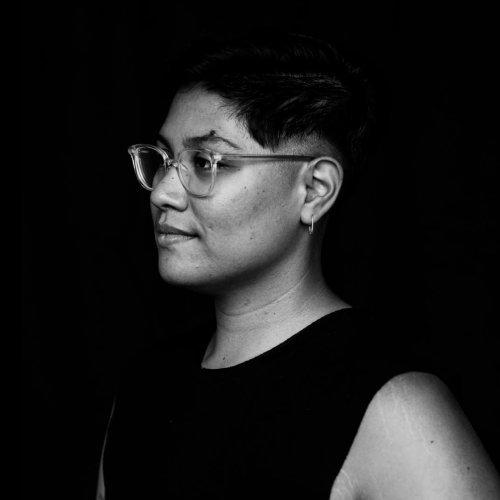 Nina Kossoff
• Founded ThemsHealth
• Creates space for ungendered health conversations
Nina Kossoff wanted to break health discussions out of the gendered binary. Through ThemsHealth, they've shifted the conversation to include information and advice for trans and nonbinary people, and anyone else who wants wellness information without the gender essentialism.

Mostly based on Instagram, ThemsHealth is naturally accessible and community-centric, inviting anonymous questions to a bunch of seasoned health and wellness professionals. ThemsHealth is a place to find information, but also build community with others who feel alienated by traditional gendered health spaces.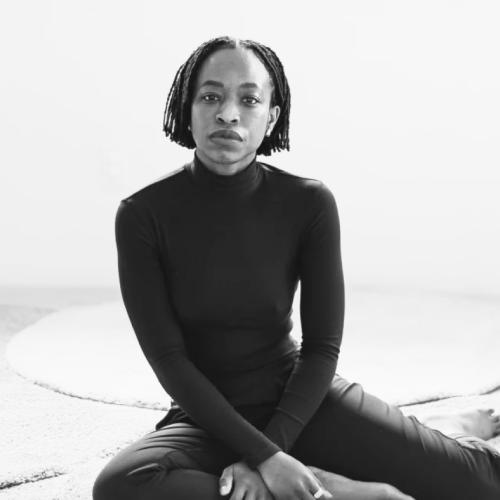 Erica Chidi
• CEO and co-founder of Loom
• Provides accessible sexual and reproductive health education
Erica Chidi was a high-profile, in-demand doula and a volunteer at The Birth Justice Project, providing maternal care to incarcerated women. As a doula, but not having any children herself, she noticed that conversations about pregnancy and sexual health were broken up, separated, rather than on a continuum. Erica realized she wanted to change that conversation to be more holistic, more body-positive, and more inclusive.

Erica co-founded Loom, a digital learning platform that provides education about sexual health and reproductive justice for women and nonbinary people. Through Loom, Erica focuses on creating space for open, nonjudgmental discussions about sex that are informative and empowering.

"Loom is about expansion, empathy and wellbeing," says Chidi, on a recent Instagram post. "We're building a world where women can understand and thrive in their bodies at every stage of their lives. Health education is an underutilized healthcare intervention. When it's offered with compassion and intelligence it can change a woman's entire life for the better."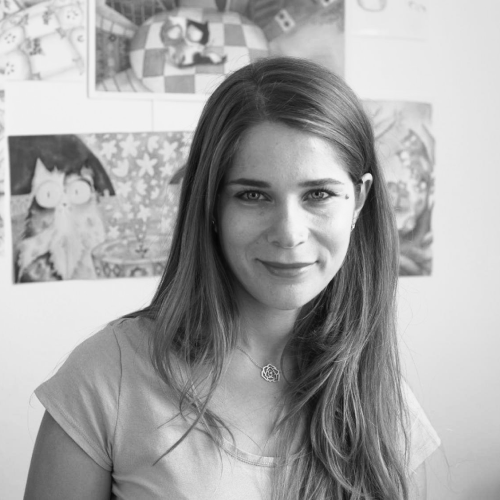 Nadine Kaadan
• Author and illustrator
• Arab British Centre Award for Culture
• Creates empowering and inclusive stories for children
Nadine Kaadan is an award-winning children's book author and illustrator who seeks to reach children through books. Nadine is focused on changing the landscape of children's literature by reflecting more empowered diversity within her stories, but also using them to help kids grapple with more difficult topics. The Syrian author has helped children wrestle with war and the difficulties of being a refugee in her books Tomorrow and The Jasmine Sneeze.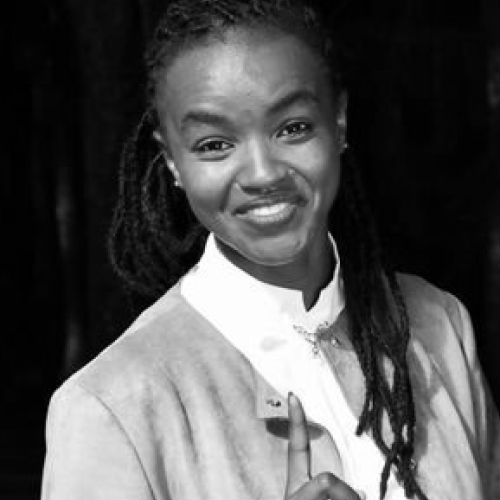 Jemimah Kariuki
• Doctor in obstetrics and gynecology
• Founded The Peace Club and The Public Health Club
• Founded Wheels for Life, providing emergency transportation for pregnant people
Jemimah Kariuki was in medical school for obstetrics and gynecology when she founded The Peace Club in response to Kenyan post-election violence, and The Public Health Club, which provided free cervical screening camps.

During the pandemic, Jemimah pieced together that maternal admissions were down, and birth complications were up. She figured out that curfews imposed in response to COVID-19 were limiting access to the transportation needed to bring birthing parents to the hospital. She founded Wheels for Life, providing free transportation to the hospital for pregnant people in areas where there is no ambulance service.
Randy Patterson
• CEO of ProDoula
• Provides training and professional certificates for doulas
• Offers a nonjudgmental doula service for pregnant people
Randy Patterson, otherwise known as @therocknrolldoula, was a doula for twenty years, and in that time, saw that many valuable birth partners were often underpaid and under-appreciated. To address this problem, she co-founded ProDoula, an organization that provides doula training and professional certificates.

Care work, like that of doulas, is often done by women, and is often underpaid. By reinforcing the idea that doulas are valued professionals, Randy hopes to help both doulas and the parents they work for. ProDoula aims to ensure that birthing parents get the qualified medical treatment and support they need, while doulas receive the respect (and pay!) they deserve.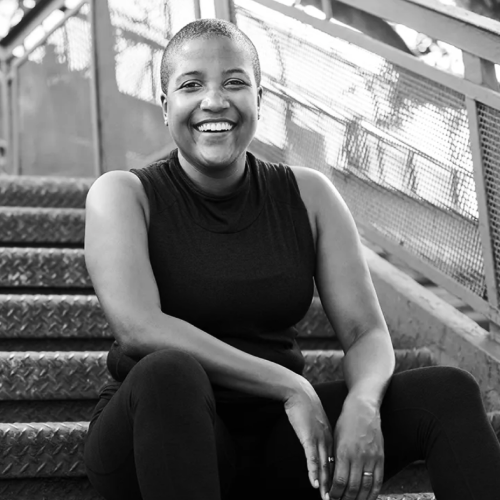 Alison Mariella Désir
• Founder of Harlem Run
• Raises money for planned Parenthood and Black Votes Matter through Run 4 All Women
• Organizes health events for Meaning Thru Movement
Alison Mariella Désir, is a mental health advocate who is totally changing the sport of running. Alison found relief in running when she experienced her own mental health struggles. But, she also found that running could be a really homogenic space where it can be difficult to find your own niche. In response, she founded Harlem Run, a collective that provides a sense of community to runners (and walkers and joggers) of all sizes, ages, abilities, and backgrounds in Harlem.

Alison founded Run 4 All Women, which combines grassroots activism and fitness empowerment to raise funds for Planned Parenthood and Black Voters Matter. She also organizes a series of events called Meaning Thru Movement, which provide opportunities for education and mental and physical health, especially to Black communities.

"My work is rooted in diversity, equity, inclusion and belonging," says Désir. "I don't know it all, in fact, I'm always learning and making mistakes along the way, who isn't?"
We hope you continue to #ChooseToChallenge, so we can all work together to create positive change.