If you're expecting, you likely already know there are a lot of rules to follow: no deli meat, no drinking, no raw fish, minimal coffee etc. All these guidelines are suggested to keep you and you baby safe, and mainly to minimize risk. But what about other things like dying your hair or getting a tattoo? Today, we're answering the question, "Can you get a tattoo while pregnant?"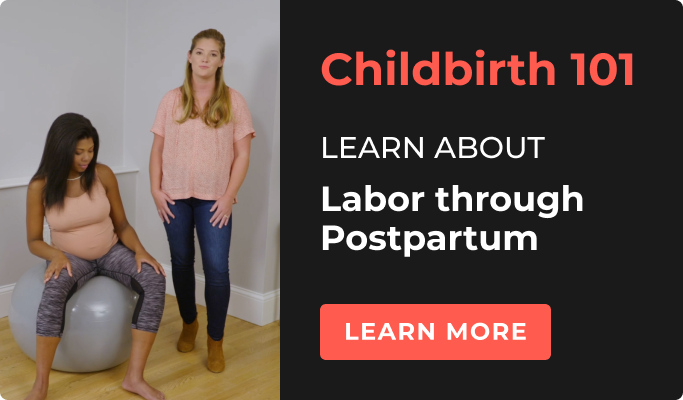 Maybe you want to get a special tribute to remember your pregnancy, maybe you've had an appointment to get inked for a while, and now you're expecting. Whatever the reason, it's important to talk to your healthcare provider if you're considering getting a tattoo while pregnant because while there is no hard set rule, it does come with some risk.
Can you get a tattoo while pregnant?
While there is no hard set rule, as The American College of Obstetrics and Gynecologists has not taken an official stance on whether or not getting a tattoo while pregnant is safe, most experts agree that it is not safe to get a needle tattoo while pregnant or breastfeeding, however more temporary versions like Henna are. You want to be absolutely sure the artist is using pure, natural products and not black henna.
Black henna is not safe for anyone, pregnant or not. Black henna contains para-phenylenediamine (PPD), which causes burns, blisters, and various reactions that may last for months and is difficult to diagnose and treat.

What are the risks of getting a tattoo while pregnant?
Why is it dangerous to get a tattoo while pregnant? Mainly, it raises your risk for both general infections of the tattooed area and blood-borne infections like hepatitis B and HIV. Pregnancy already puts a strain on your body's immune system putting you at an even higher risk for infection — all of which would be detrimental to both you and your baby.
How soon after birth can you get a tattoo?
During the postpartum period our bodies are fragile - were sleep deprived, recovering physically, and on an emotional & hormonal roller coaster. Our immunity during this time is quite low so we're at an increased risk for infection and it may take longer for a tattoo to heal. I would say it would be best to wait several weeks before getting a tattoo during the postpartum period and maybe think twice if you're breastfeeding as that infection could affect your breastfeeding journey as well!
If you'd like to learn more about your pregnant body, and what to expect from labor, delivery, and postpartum, check out our on-demand class, Childbirth 101: From Labor through Postpartum. Labor and delivery nurse, Ashley Derderian Sousa, walks you through the test you'll undergo at the end of pregnancy, what to look out for, signs of labor, birth positions, pain management techniques, and more.