There's no other way to say it: the U.S. is facing a maternal health crisis. We are the only developed country with a consistently rising maternal mortality rate, and families of color are suffering disproportionately. In fact, pregnant people of color are 3-4 times more likely to die from complications during pregnancy, birth & postpartum than their white counterparts.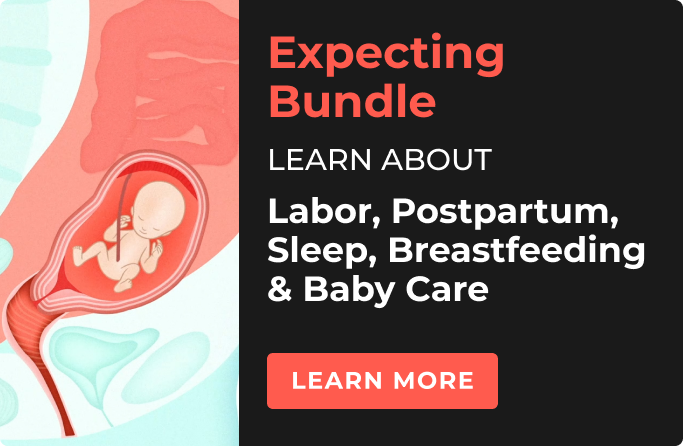 So why is this happening? Lack of insurance, chronic conditions, over medicalization, but even moreso, issues of discrimination, disparity & bias within the healthcare system.
Our system needs changing. Desperately. And there is a lot of good work being done to ensure that happens. But as a pregnant person, and especially a pregnant person of color, there are things you can — and really should! - be doing to advocate for yourself during pregnancy, labor & postpartum. Our FREE Tinyhood Talk, Advocacy in Pregnancy and Birth, Particularly for Women of Color, covers how to advocate for yourself through every stage of pregnancy through postpartum.

Is it fair that you as an individual have to assume this burden? No, it's not. But it could potentially save your life. We asked world-renowned midwife, advocate & founder of Commonsense Childbirth, Jennie Joseph for some tangible, proven ways to help take charge of your pregnancy and ensure better outcomes,
1. Connect and build relationships with your healthcare providers
"Creating a safe childbearing experience begins in your pregnancy," says Jennie, and one way to start doing that is by forging connections with your care providers. Even simple things like asking a nurse for their name and remembering it next prenatal visit, Jennie says, makes you stand out, and makes you more likely to be remembered. "You want that connection with your providers, your nurse, your doctor, the medical assistant, the receptionist even, in that when they interact with you, they recognize and know who you are, and you get a different level of care just because as human beings, that's how we work."

2. Ask questions during & between appointments
Again, an important part of self-advocacy is being an active participant in your own care, and one way Jennie suggests to do that is by setting a goal for each appointment. "Begin each visit by asking one specific thing," she says. That thing could be as simple as making sure you ask for and write down your blood pressure numbers.

"In between visits," Jennie says, "these providers are still supposed to be caring for you." So don't be shy with questions. In fact, Jennie says the time between visits is the perfect time to send questions and gauge if you are receiving the quality of care you feel comfortable with. "It doesn't have to be a deep clinical question. It could simply be, 'I'll be coming in next month. What do I need to have ready when I come?' And you kind of just pose an open-ended question. They may answer you, they may not. This is when you begin to pick up, is this the right provider for me?" And if not, Jennie reminds us, it's never too late to switch birth centers or providers.

3. Pay attention & call out what you see
"All of us should be looking for the physiological signs of concerns or danger during labor and delivery, along with our nursing team and providers, " says Jennie. "Be ready to advocate for yourselves, and particularly if you are of color, be ready to say, 'I don't know if you've noticed, but this is happening. Do you have a response? What should we do?'" This could be things from changing in blood pressure to changes in your baby's heart rate. Don't be shy. Remember, this is about your baby, your body, your health.
4. When things feel rushed, slow it down
Things can happen quickly during labor, and sometimes, when you're in the delivery room, it may feel like you don't have time or options. But you always have options. And you can get the time you need to weigh those options by slowing things down and asking questions. "If you can do it for yourself, great. But if not, depend on your partner," Jennie says. "They can say, 'We are concerned about these things. Can you explain a little differently?' Even if you actually understood it the first time, having them restate it gives everybody a minute to slow down and just hear what's being said." No decision, Jennie assures us, even in an emergency, is going to need to be made so fast that you cannot get an explanation, and the more you and your partner or support person are keyed into the conversation, the more confidently you can make informed decisions together.
If you are expecting, we hope you'll take the time to watch the full free Tinyhood Talk, Advocacy in Labor & Birth, Particularly for Women of Color. It's full of even more concrete advice that will leave you with actionable ways to take control of your pregnancy & birth experience -- including how your support person can help advocate for you during labor. And if you know someone who is expecting, we hope you'll share this with them.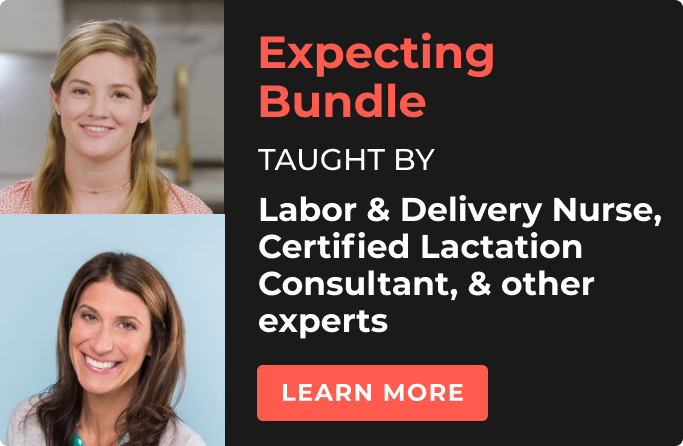 For more information on the maternal health crisis and what you can do to be an ally and help better the outcomes for parents of color, check out Commonsense Childbirth.