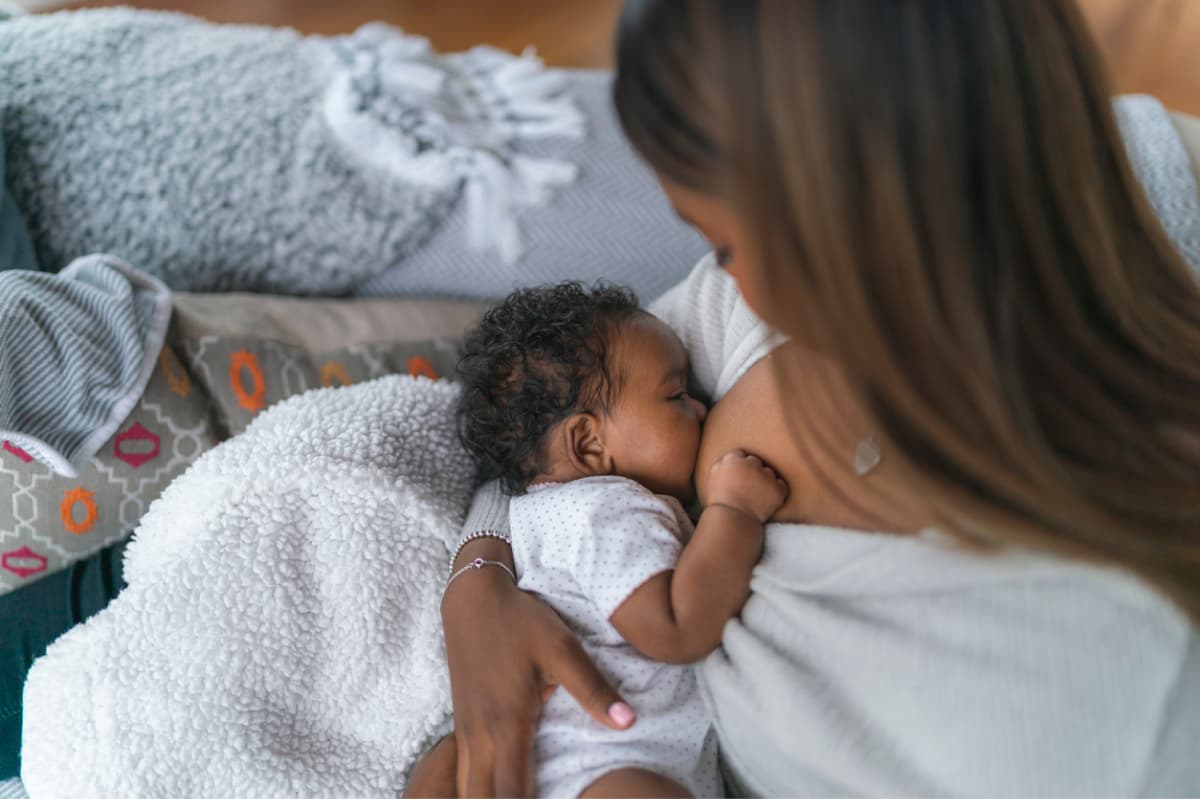 Breastfeeding 101: What to Expect in the First 30 Days
In this free introduction to breastfeeding class, discover what milestones to expect in the first few hours, days, and weeks of your breastfeeding journey. We'll introduce key concepts, including latch and positioning, how much and how often baby needs to eat, and more. Learn the basics and get set up for success. Free for a limited time only.
Day 1: Breastfeeding Right After Birth
Day 2: Establishing Best Practices
A Guide to Breastfeeding Positions
Day 3: Gaining Comfort and Confidence
Days 4 and 5: From Colostrum to Milk
Guide to Newborn Stomach Sizes
Tips for Success in the First Days and Weeks
Week 2 and Beyond: You're on Your Way!
---
Handouts
Breastfeeding Milestones
Newborn Stomach Sizes
Evidence-Based Benefits of Skin-to-Skin
Join now for full access to Tinyhood's class library
WHAT'S INCLUDED IN A MEMBERSHIP?
On-demand classes for every stage of parenthood

Instruction from leading certified experts with years of hands-on experience in their fields

Downloadable class handouts, checklists and guides for easy reference
RECOMMENDED
Some other classes parents like you are watching now…