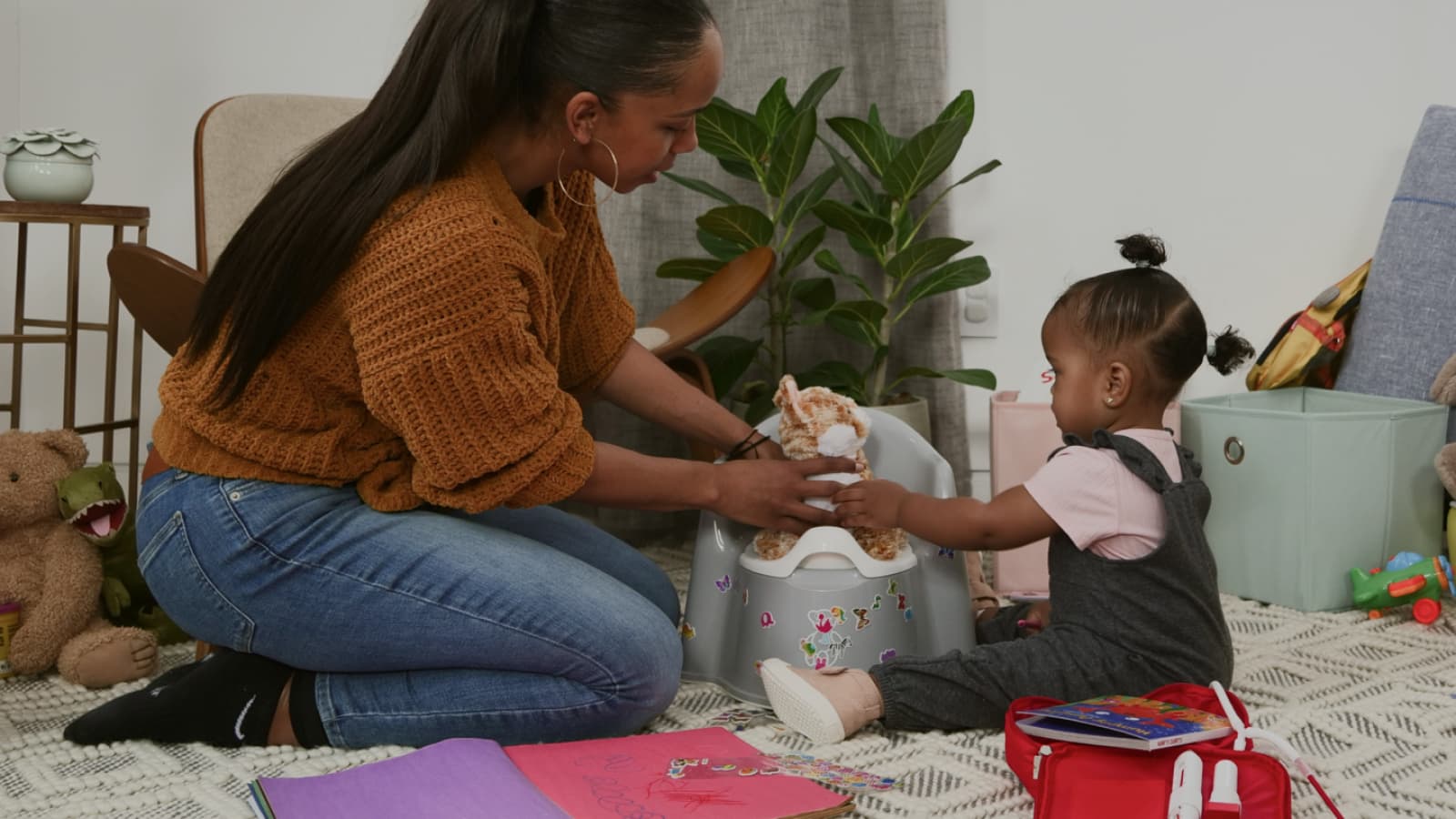 Potty Training Prep: Setting Your Toddler up for Success
Have you noticed that your child is curious about the toilet? Are they following you into the bathroom and asking questions about what you're doing? Are they increasingly bothered by a wet or dirty diaper? This class is perfect for parents of younger toddlers who are curious about potty training. Learn how to use this unique developmental period to lay some important groundwork to help ensure a successful and positive potty training experience when the time is right.
When to Potty Train & Why Earlier Isn't Better
The Developmental Building Blocks of Potty Training
Potty Pre-Training Activities
---
Handouts
24-Month Milestones
Expert Recommended Books, Songs & Videos
Make your own Potty Book
Frequently asked questions
Join now for full access to Tinyhood's class library
WHAT'S INCLUDED IN A MEMBERSHIP?
On-demand classes for every stage of parenthood

Instruction from leading certified experts with years of hands-on experience in their fields

Downloadable class handouts, checklists and guides for easy reference
RECOMMENDED
Some other classes parents like you are watching now…