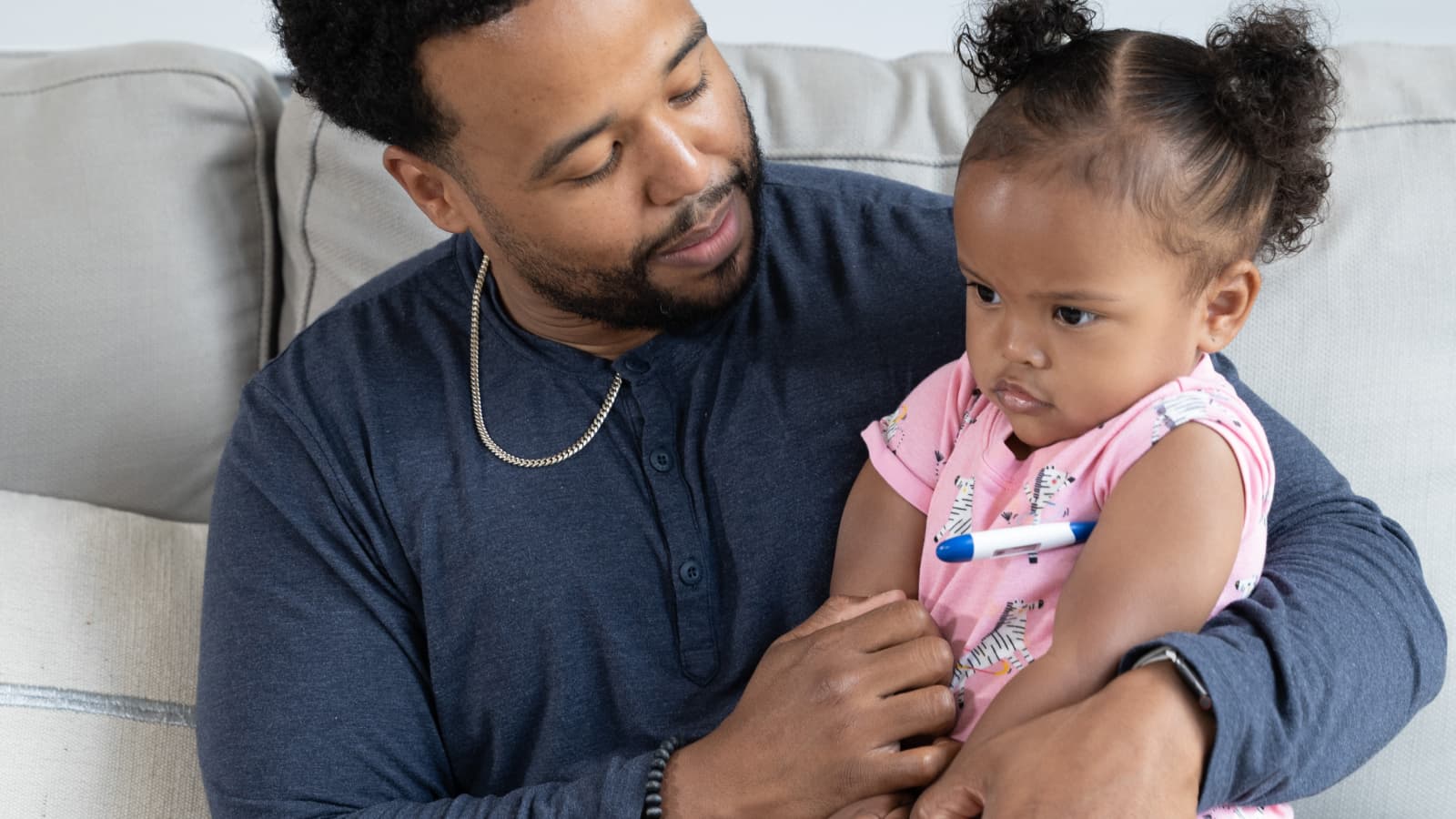 Fevers: How to Manage at Home & When to Worry (0-5 Years)
Starting at $12.95/month (Billed Annually)
Fevers are a normal part of childhood, but they can be scary for parents, especially those first few times they happen. In this class, you'll learn why fevers happen (hint: they're actually a good sign!), how you can help relieve your child's symptoms, and the signs that you should seek further medical care. We'll also walk through exactly how to use various thermometers so you can ensure you're getting an accurate reading each and every time. After watching this class, you'll know exactly what to do the next time your child has a fever.
Taking Your Child's Temperature
---
Handouts
Medication Tracker
Pro Tips for Preventing Dehydration
Fevers Key Takeaways
Join now for full access to Tinyhood's class library
WHAT'S INCLUDED IN A MEMBERSHIP?
On-demand classes for every stage of parenthood

Instruction from leading certified experts with years of hands-on experience in their fields

Downloadable class handouts, checklists and guides for easy reference
RECOMMENDED
Some other classes parents like you are watching now…