The Ultimate Safety Class: Illnesses, Injuries, Emergencies, and CPR
Do you know what to do if your child is choking? What if they fall and hit their head? Swallow a toxic substance? Or, have severe abdominal pain? Your ability to know what to do before you find yourself in these scary situations can make all the difference. That's why we've created our newest on-demand class, The Ultimate Safety Class: Illnesses, Injuries, Emergencies & CPR. Unlike the endless (and often confusing) medical information you might find online, this class is specifically designed for parents and caregivers and is an absolute must-have in your parenting tool belt.
Covering 17 Essential Topics
---
Meet the Instructors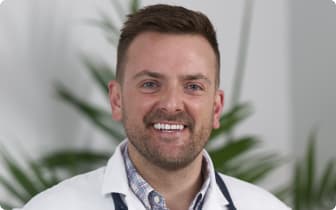 Dr. Chase Parsons, DO, MBI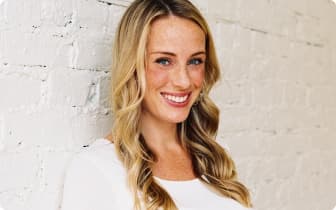 Kate Arquilla, MS, RN
See what parents had to say
This class saved my daughter's life.
My daughter began choking this morning (full-on, couldn't breathe). We performed CPR as we learned from your videos and saved her life. If we hadn't watched these classes, we wouldn't have known what to do, and I hate to think about what would've happened. Scariest day of my life. Thank you.
Worth every penny.
Clear directions and great format for learning. Great for busy parents like myself with two under two who need a CPR refresher and a quick-reference guidebook for any sickness or injury that comes our way.
This class saved me from hours at Urgent Care or the ER.
My son had a terrible cough, but thanks to this class, I knew from the sound of his cough that he had Croup. I knew exactly what to tell my doctor and was able to monitor my son at home over the weekend until I could take him in to be seen. This class saved me from hours at Urgent Care or the ER. THANK YOU!
If it wasn't for this class, I would have felt completely helpless.
My daughter fell climbing at the playground and was knocked unconscious. Thanks to this class, I was able to stay calm, assess her head injury, and focus on getting her the care she needed. It was a scary situation, but I felt so empowered and didn't panic!
Join now for full access to Tinyhood's class library
WHAT'S INCLUDED IN A MEMBERSHIP?
On-demand classes for every stage of parenthood

Instruction from leading certified experts with years of hands-on experience in their fields

Downloadable class handouts, checklists and guides for easy reference
Why parents
love

our classes
Taught by leading experts
Our classes are taught by certified experts, so you can feel confident you're getting the best possible advice & plenty of pro tips
Watch anytime, anywhere
Our online classes are on-demand so that you can watch the videos at your own pace, on your schedule
Easy reference for busy parents
Classes are broken down into bite-sized videos with downloadable handouts
100% Customer Happiness, Guaranteed
If you are not completely satisfied with Tinyhood we'll give you a full refund within 30 days. We only ask that you give us feedback about what we could have done better so that we can continuously improve.